Gear up for your next expedition with cool EXPEDITION TEXAS gear from our store!! Click HERE to shop!
Welcome to Expedition Texas! The show that explores lost history in Texas! New episodes coming this fall as a part of our 10th Anniversary Season! Check your local listings for showtimes!!
See how it all started 10 years ago by ordering you own Expedition Texas Season One DVD Set!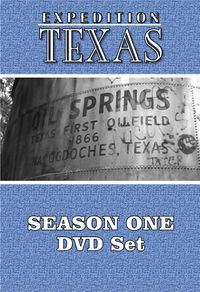 Explore past episodes and bonus content on our YouTube Channel!
FOLLOW US ON FACEBOOK AND TWITTER: