Gear up for your next expedition with cool EXPEDITION TEXAS gear from our store!! Click HERE to shop!
Welcome to Expedition Texas!
PRE-ORDER NOW! Expedition Texas Season One DVD Set!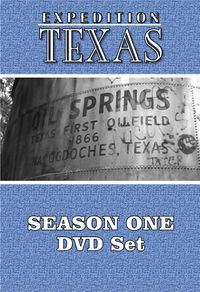 Explore past episodes and bonus content on our YouTube Channel!
           Season 15 Coming March 2021!!  Check your local listings for showtimes!!
FOLLOW US ON FACEBOOK AND TWITTER: